CarveWright Conference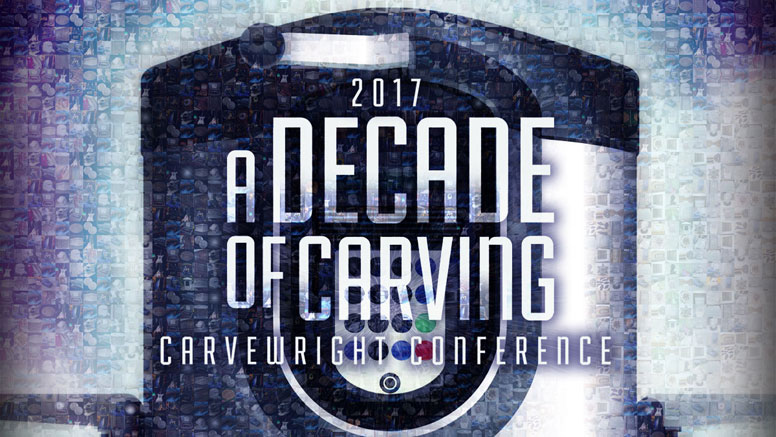 2017 CarveWright Conference - A Decade Of Carving
The 2017 CarveWright Conference will feature classes and presentations from CarveWright PROs selected particularly for their innovative and expert use of the CarveWright CNC System. You will learn not only how to better use your system, but expand the possibilities you never even knew existed of what your CarveWright can do. This conference is for every CarveWright owner, regardless of skill or experience. Whether you are a Beginner or Advanced user, you will learn techniques you can immediately put into practice in your CarveWright hobby or business projects.
JUNE 22th – 24th - The conference will begin Thursday, June 22th around 8:30 AM and conclude Saturday June 24th around 5 PM.

Spouse's or other individuals with you that wish to attend the workshops will also need to purchase a full registration.
If you would like to bring guests to the Conference Banquet on Thursday evening, please purchase extra banquet tickets for them.

Pricing Changes to $350 on June 9, 2017
SPONSORS

Our price:

$350.00
Our price:

$35.00
Our price:

$10.00
Our price:

$200.00